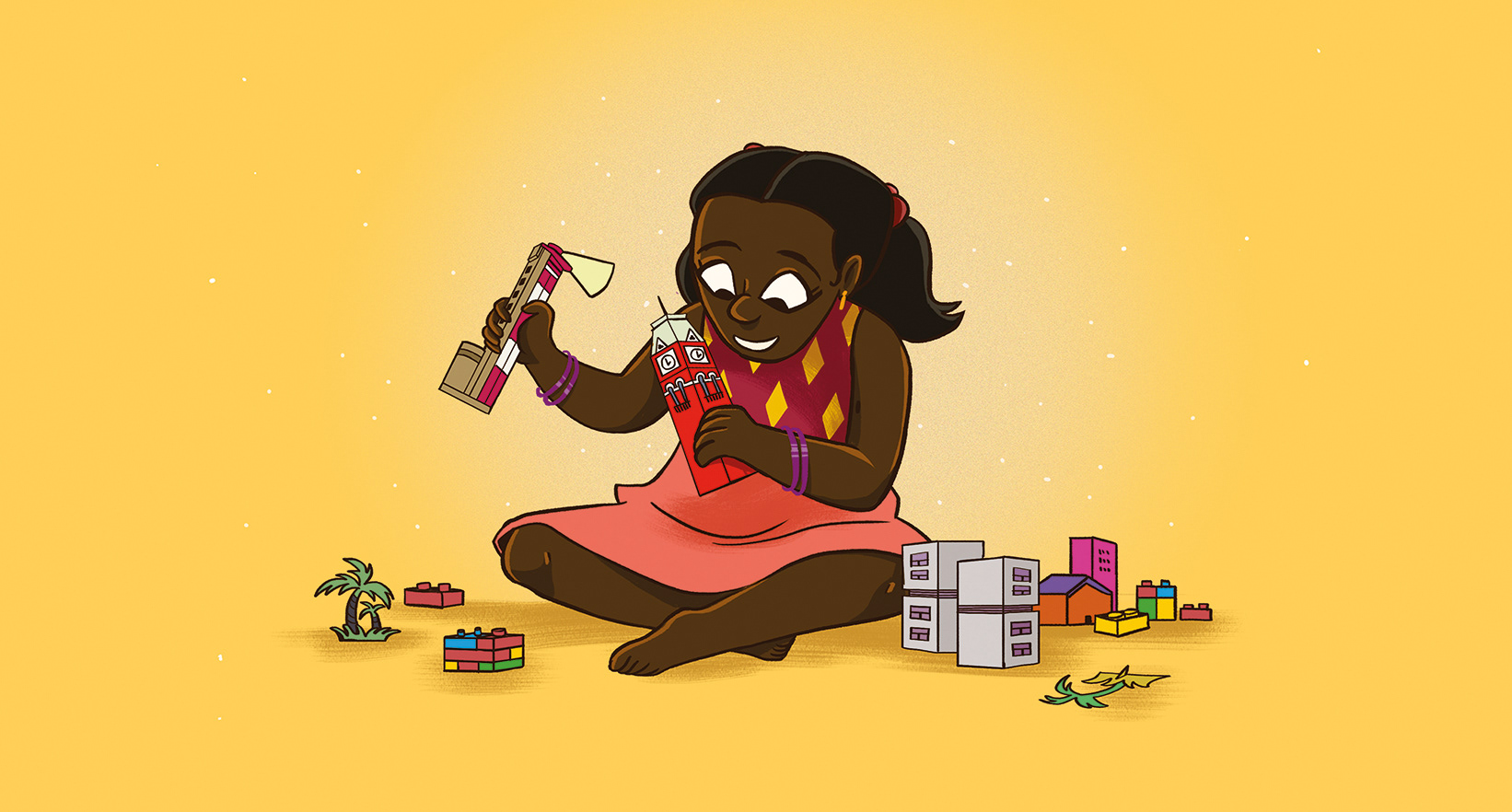 Twice as Tall is a delightful story written by
Rakesh Khanna,
about a girl named Muthulakshmi who wonders what would happen if her height kept getting doubled. Would she become taller than the tallest basketball player? Would she be able to touch the light atop the Chennai lighthouse on Marina Beach or even reach outer space?
Commissioned by 
Pratham Books Storyweaver
, we took inspiration from landmark buildings and spaces in Chennai and around the world to illustrate Exponential Growth.
You can read the full story
HERE