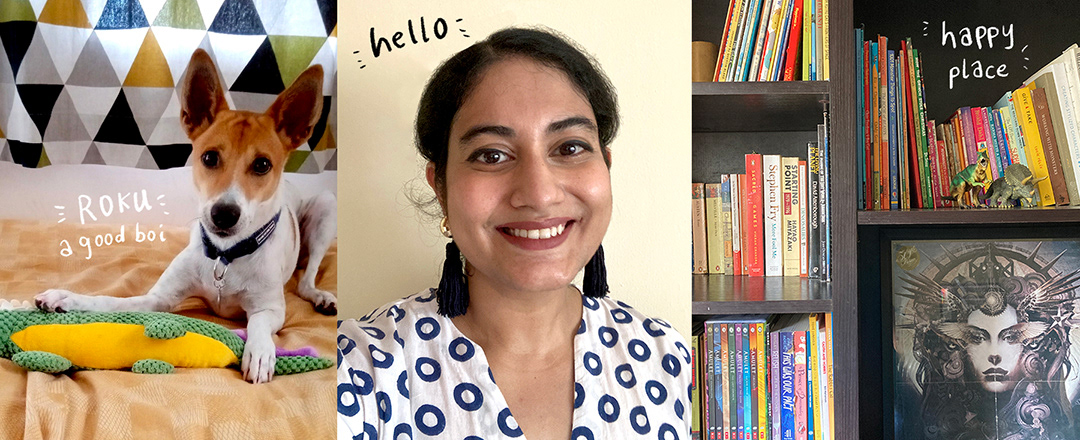 Hello! My name is Jemma Jose and I'm a children's book illustrator based in Chennai, India, happy to tell anyone who will listen that I draw for a living. I cherish books and am constantly amazed by their ability to transport you to distant lands, have marvellous adventures and learn valuable lessons. I hope to create artwork that will inspire and shape the next generation of readers and give them many moments of joy, just like it did for me. I am a huge fan of animated films and 
I'm drawn to projects (pun intended) where I can exercise my character design skills.
I spend my free time with more books and graphic novels, swinging heavy kettlebells and drawing far too many comics about my adorable Indie dog, Roku. 
If you would like to read about my art journey and get some insight into my work process, head on over to my
Blog
,
where I share tips, case studies and process videos.
For publishing/illustration enquiries please contact 
jennifer@harveyklinger.com
_______________________________________________________________________________________
Select client list: 
Pratham Books Storyweaver, 
Ci3 for Chicago University, 
Audible India, Alicia Souza Studios, Duckbill Books
, 
Y NOT Studios
___________________________________________________________________________________________