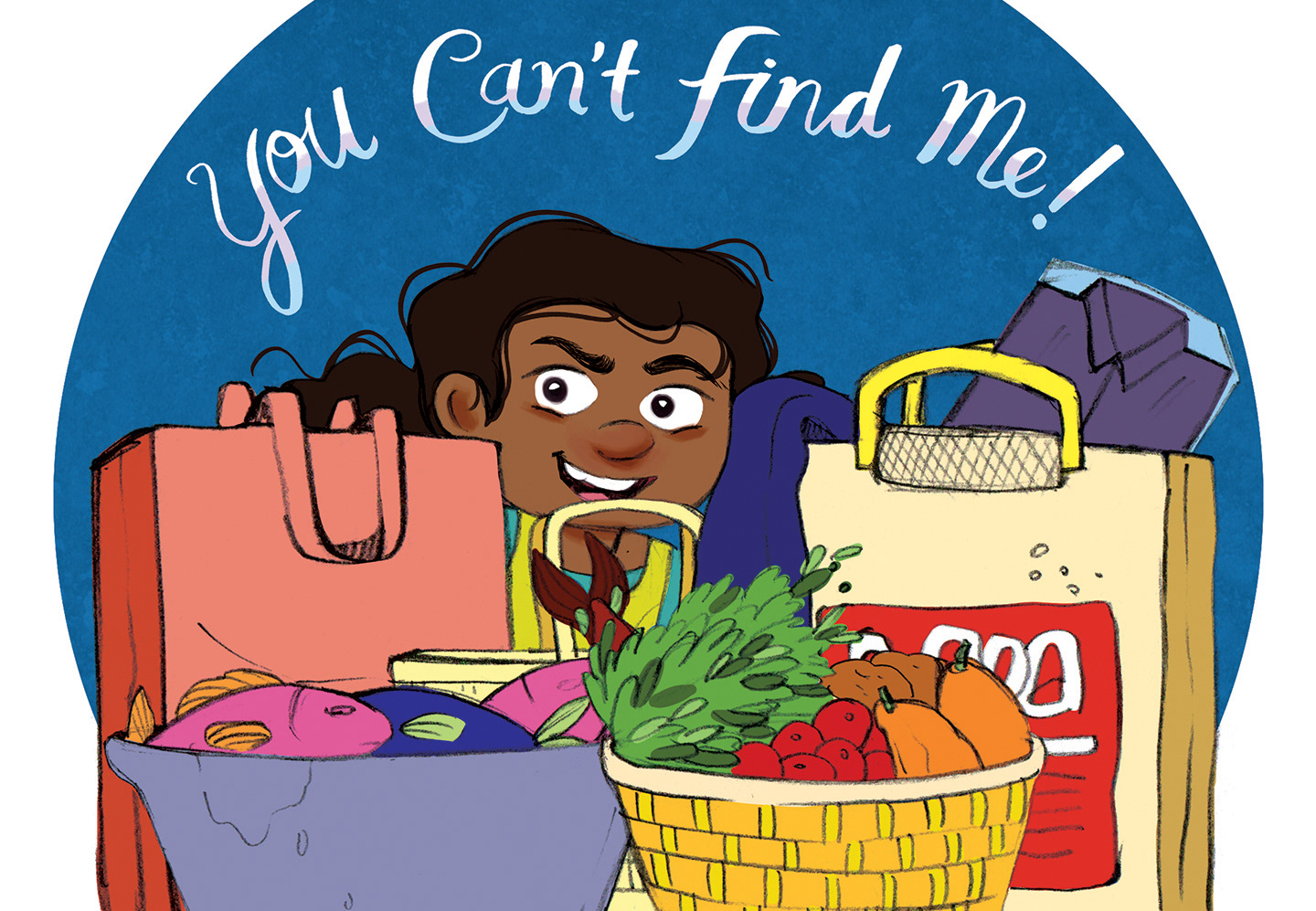 In June 2017, Pratham Books Storyweaver approached me about a spotting book for young readers. 'You Can't Find Me' takes the reader through the 
old, bustling markets of Chennai and the main character Mia, challenges the reader to a game of hide and seek.
Mia is fun and playful and is utterly confident that she is the best when it comes to hiding.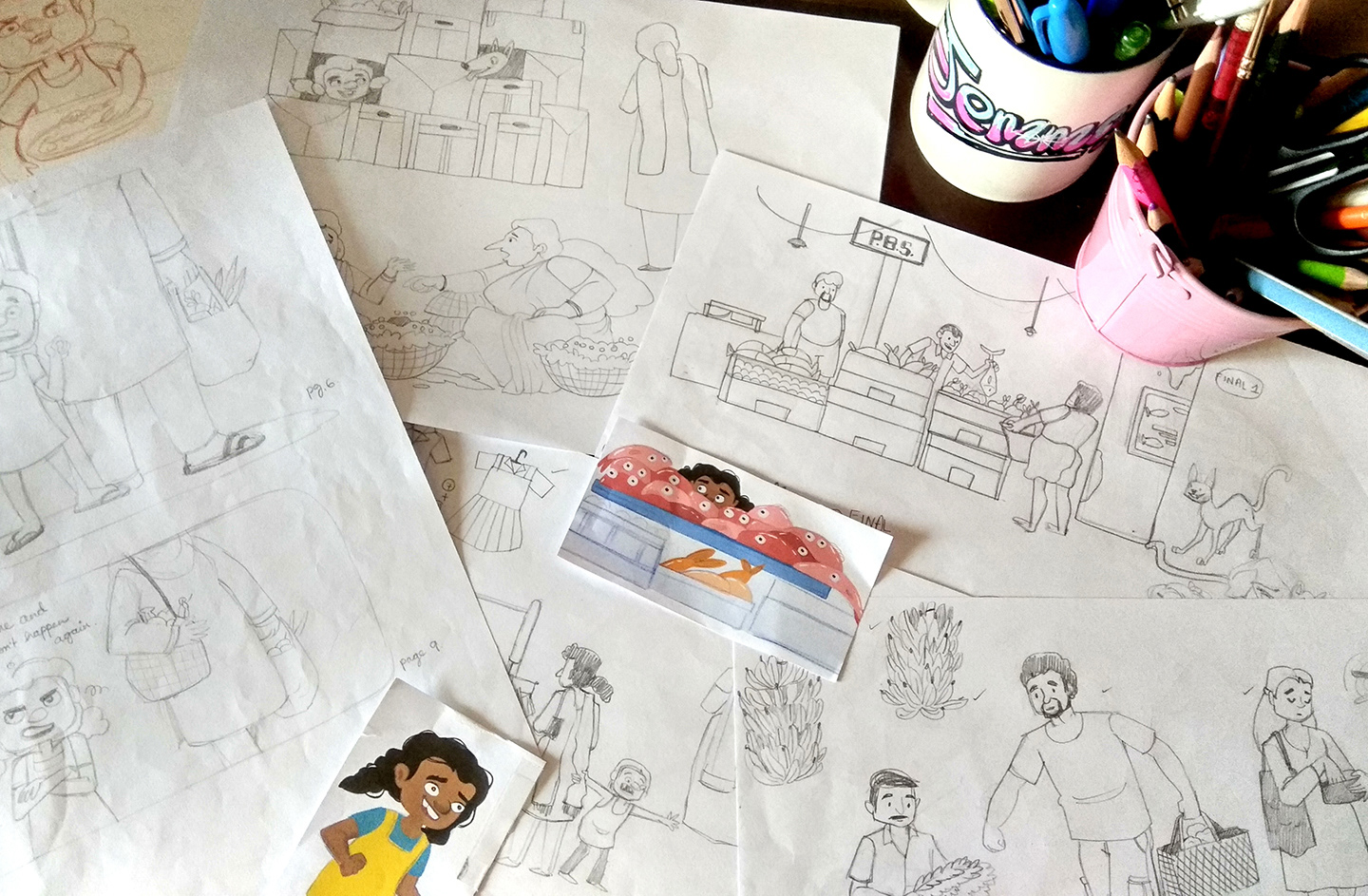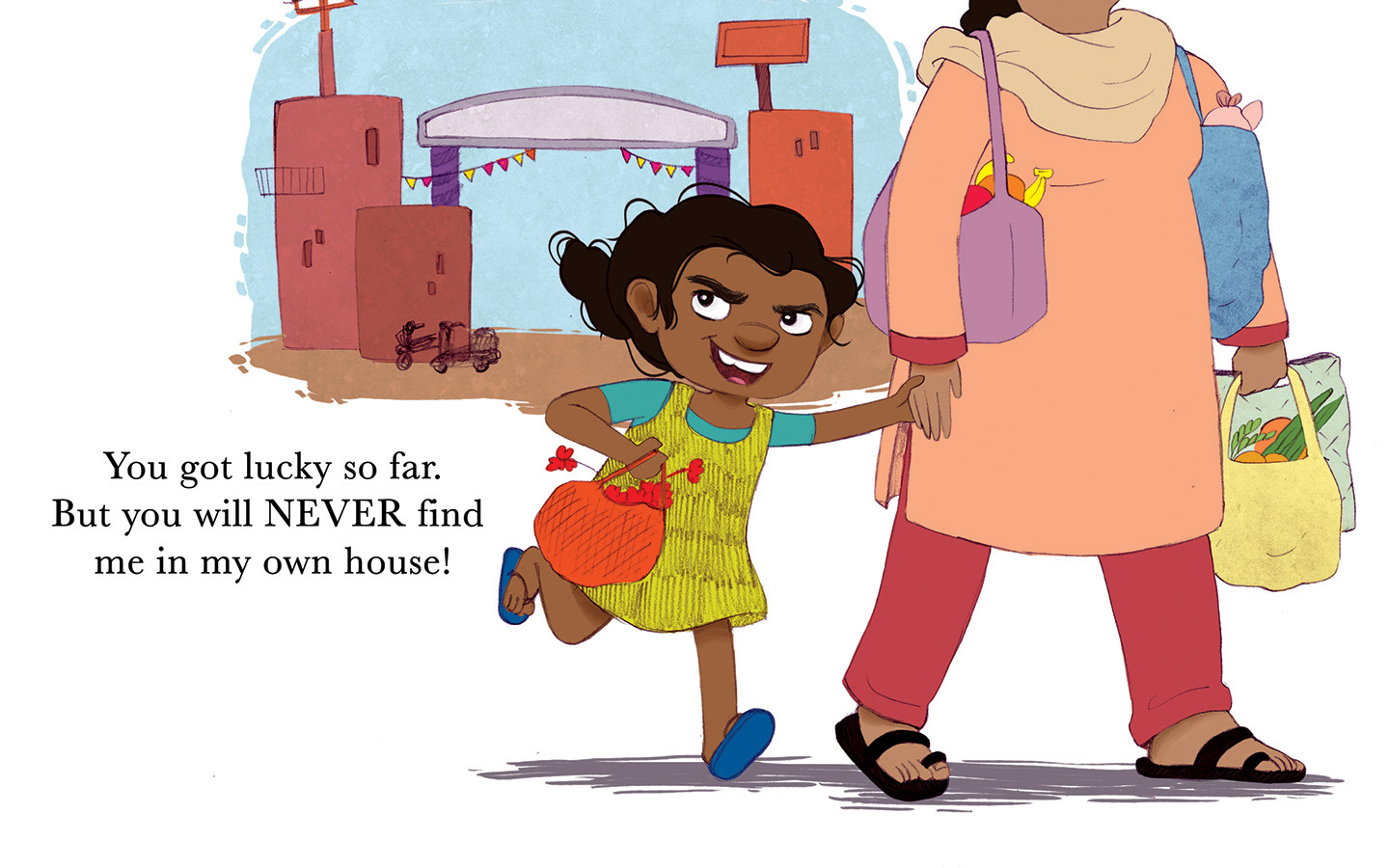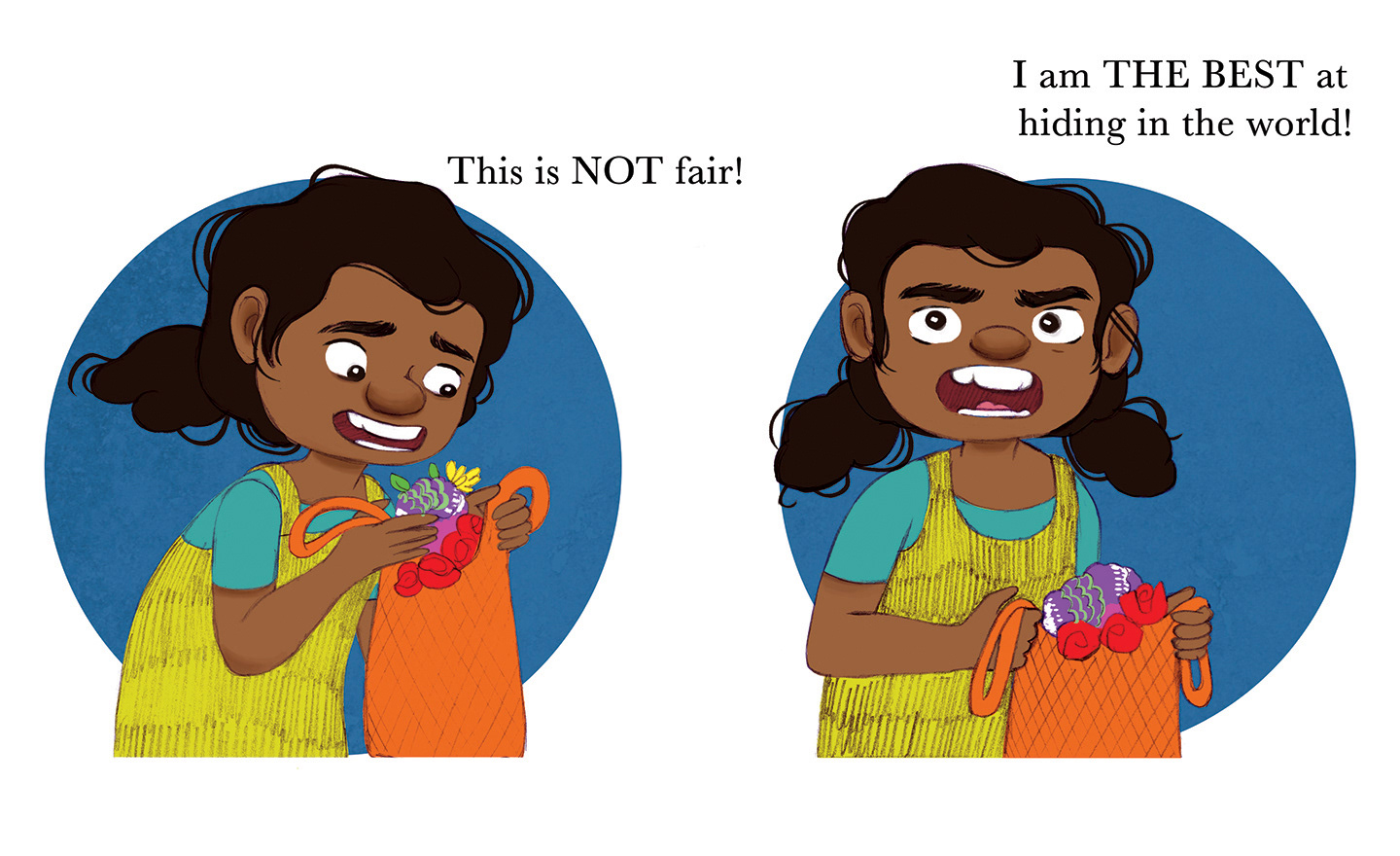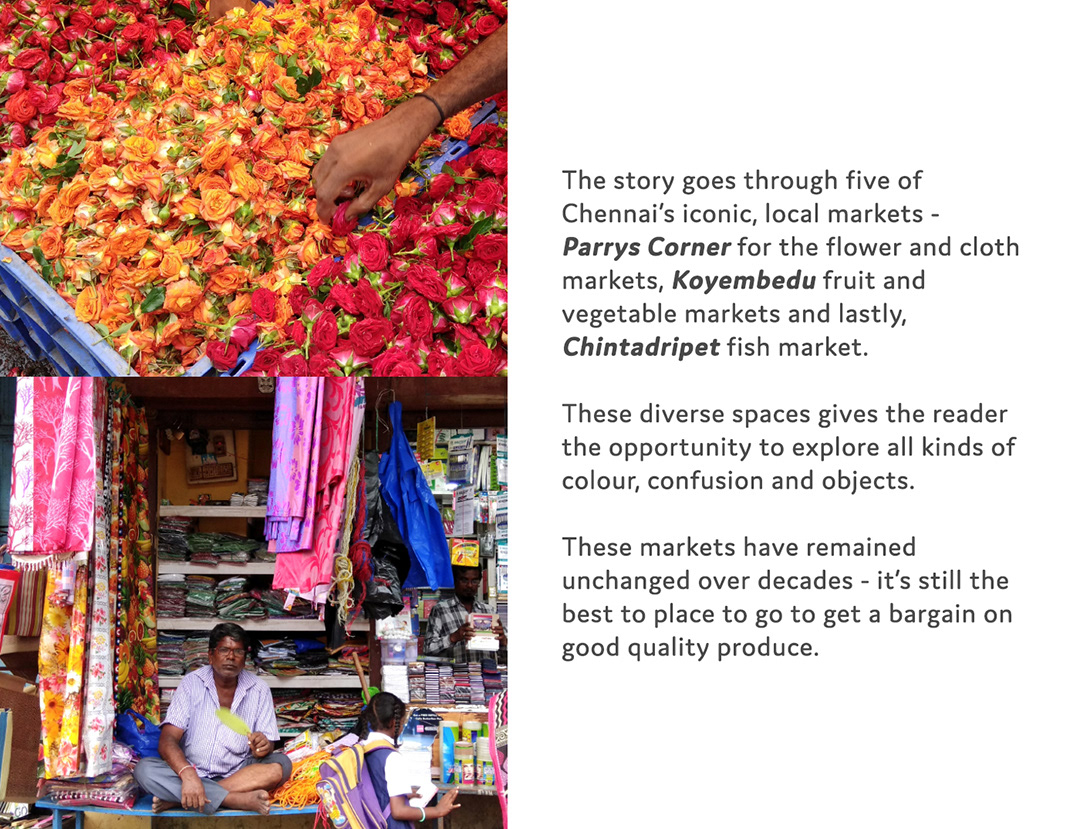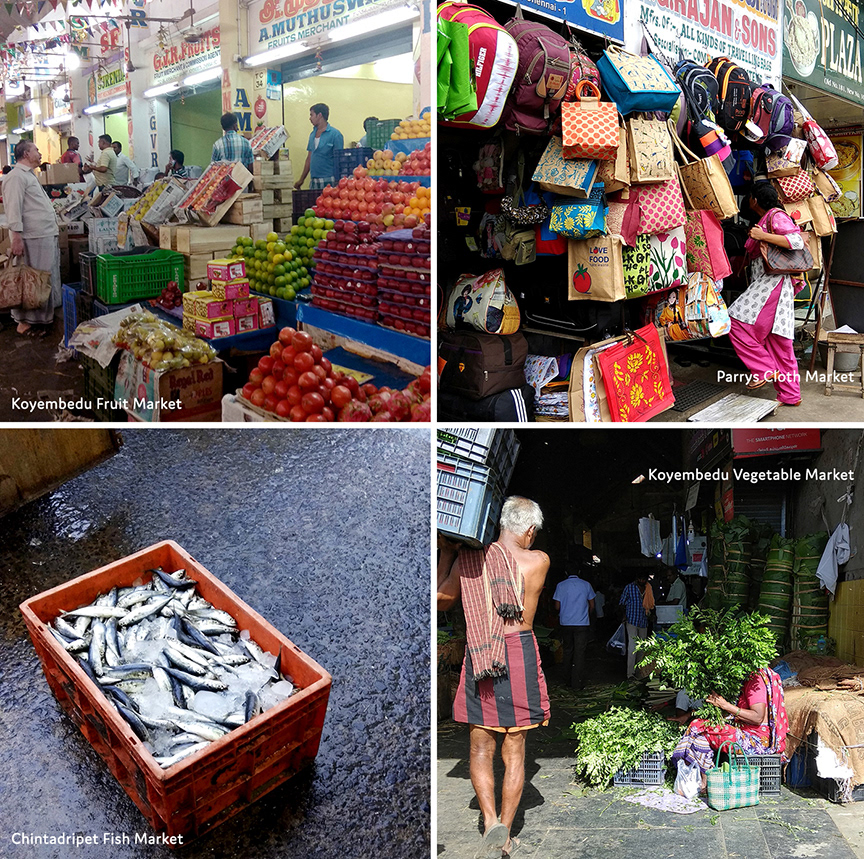 This book gave me the opportunity to connect with the city myself.  These markets were bustling with people, colours and shapes that gave me all the inspiration I needed to populate the spotting pages.