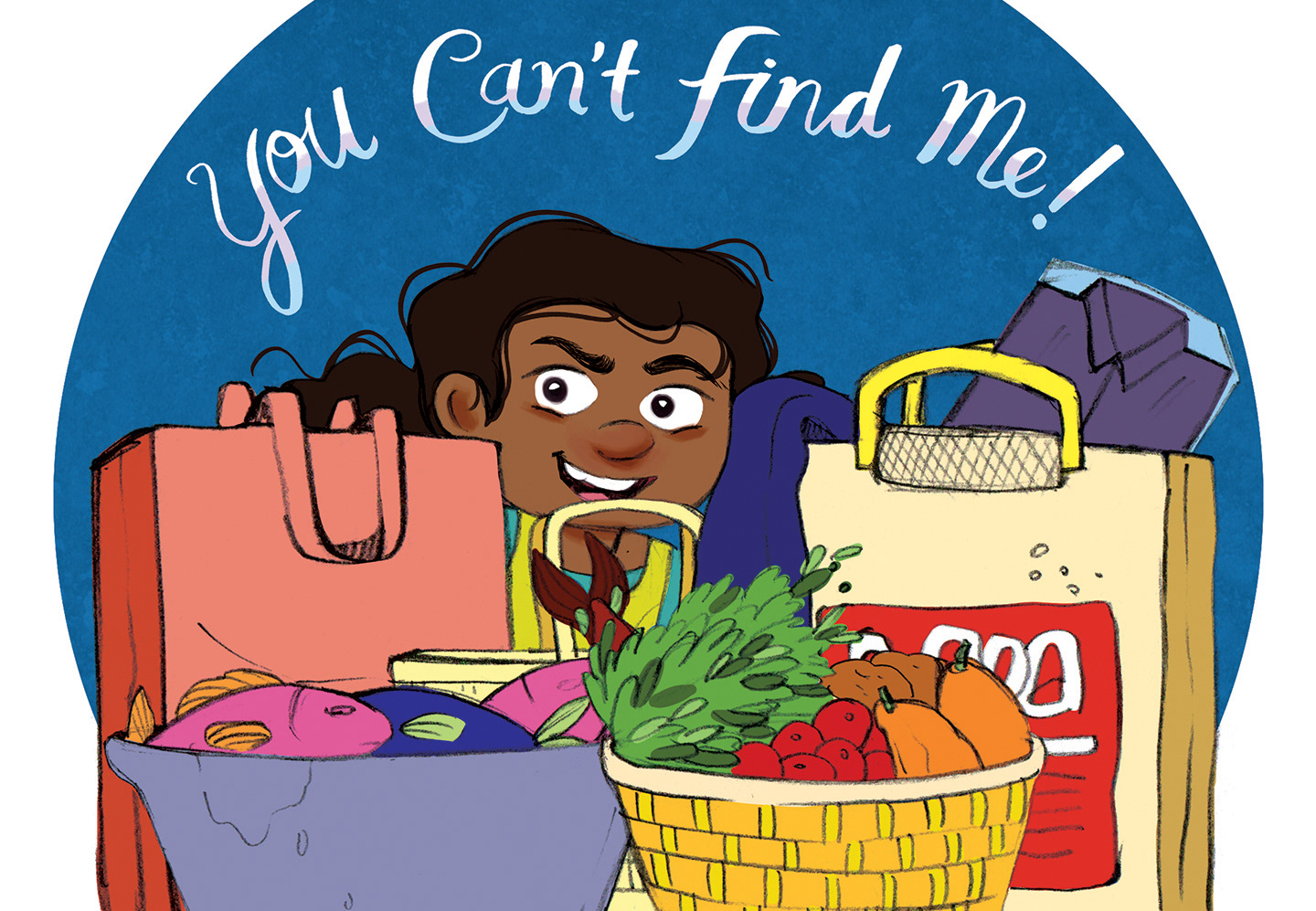 In June 2017,
Pratham Books Storyweaver
 approached me about writing and illustrating a spotting book for young readers. With the help of my editor,
CG Salamander,
we came up with a fun, little story that takes the reader through the iconic markets of Chennai while playing a game of hide-and-seek with the main character, Mia. 
Mia is a spunky, fun loving kid who is utterly confident that she is the best when it comes to hiding. Her design had to reflect this playfulness while making it easy enough to hide her in the different market areas. As it turns out, this wasn't that difficult to do as these markets 
are bustling with people, colours and shapes.