In March 2018, I was commissioned to make a portrait for Disha and Kaushik, a lovely, young couple who live in Helsinki, Finland. They wanted the illustration to feature their home and especially the area where they spend most of their time talking, singing and being together. It's a 
cosy place filled with joy and featuring few specific objects that were important to them.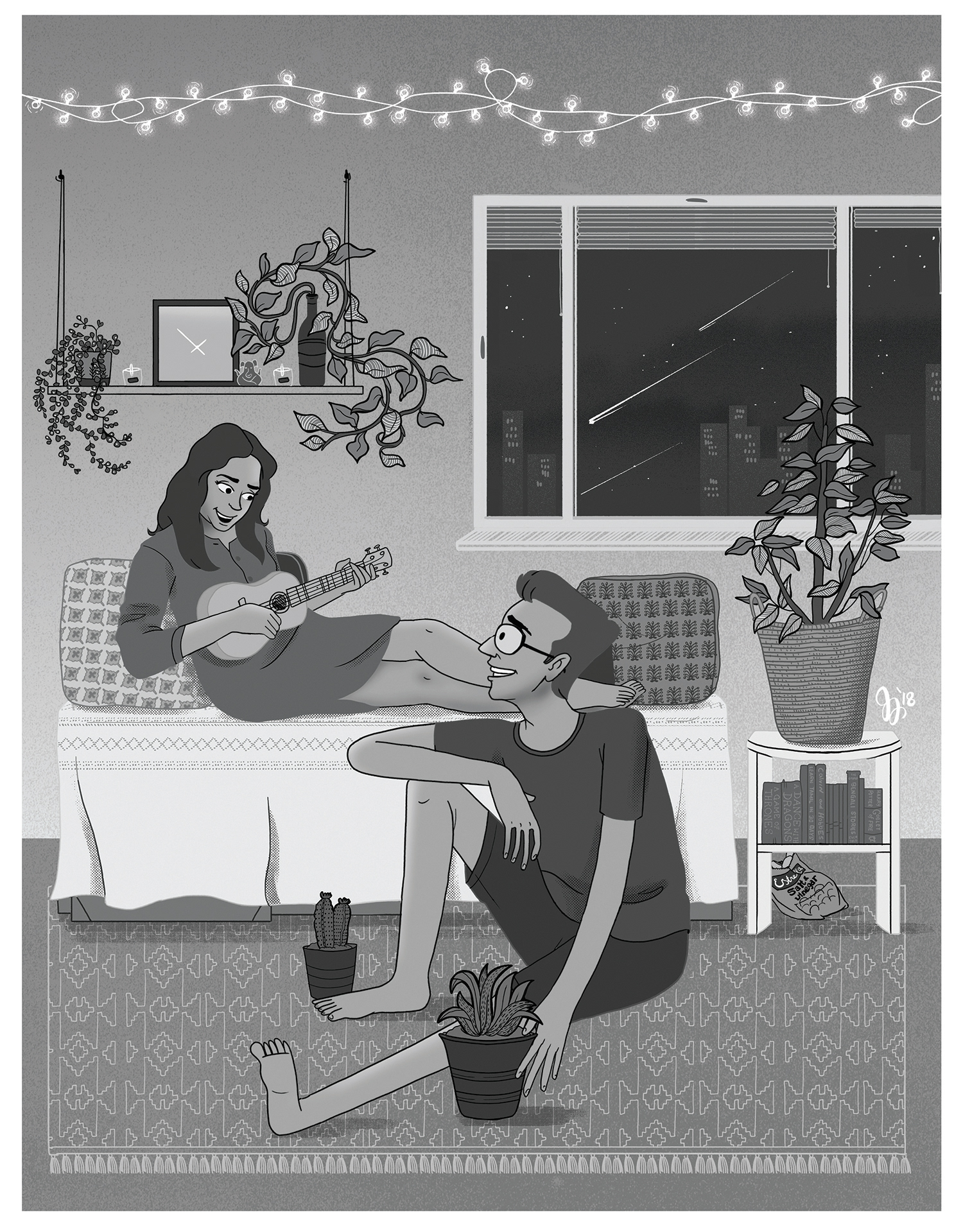 Disha was kind enough to share a lot of photos of their home, giving me the starting point to create the illustration. The composition and overall look for the illustration was dictated a lot by their belongings. 
We were also able to settle on the key aspects of the room quite quickly thanks to a wonderful mind-map that Disha created for me in the beginning. Working with fellow designers has it perks!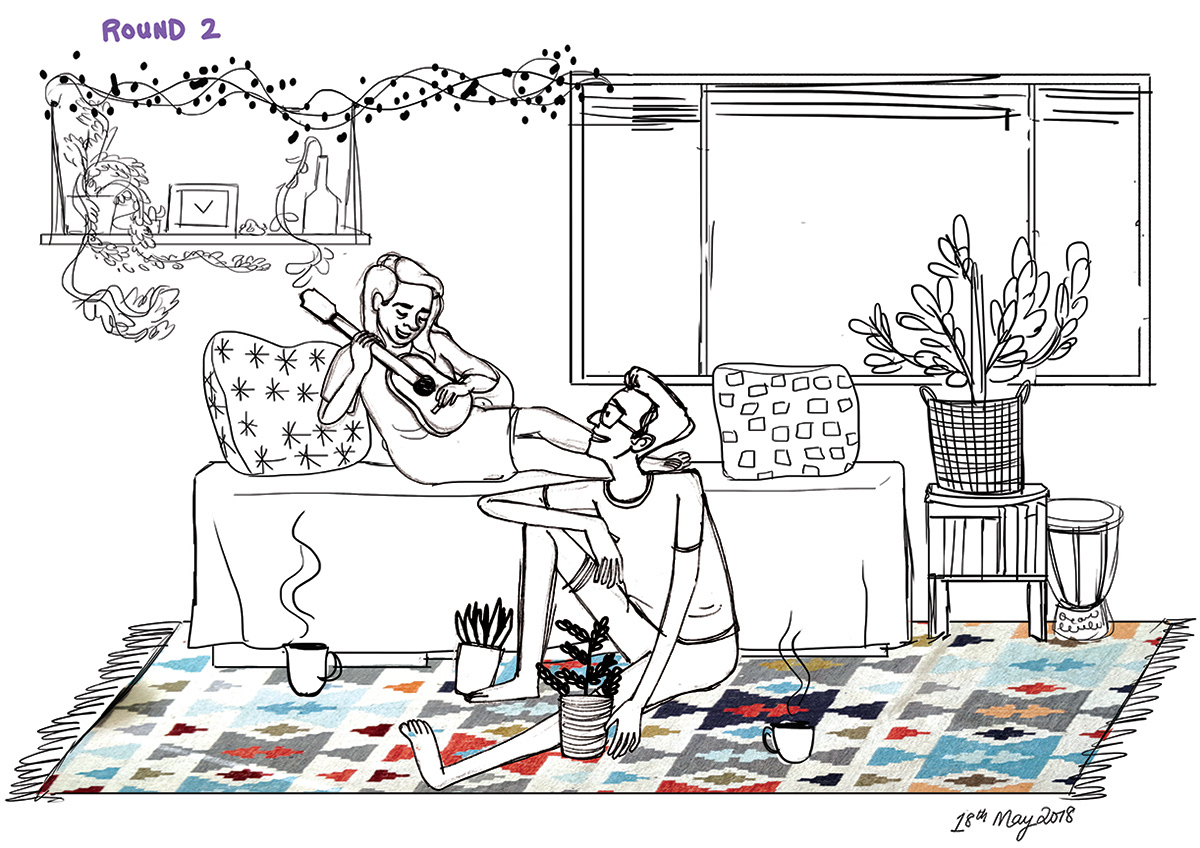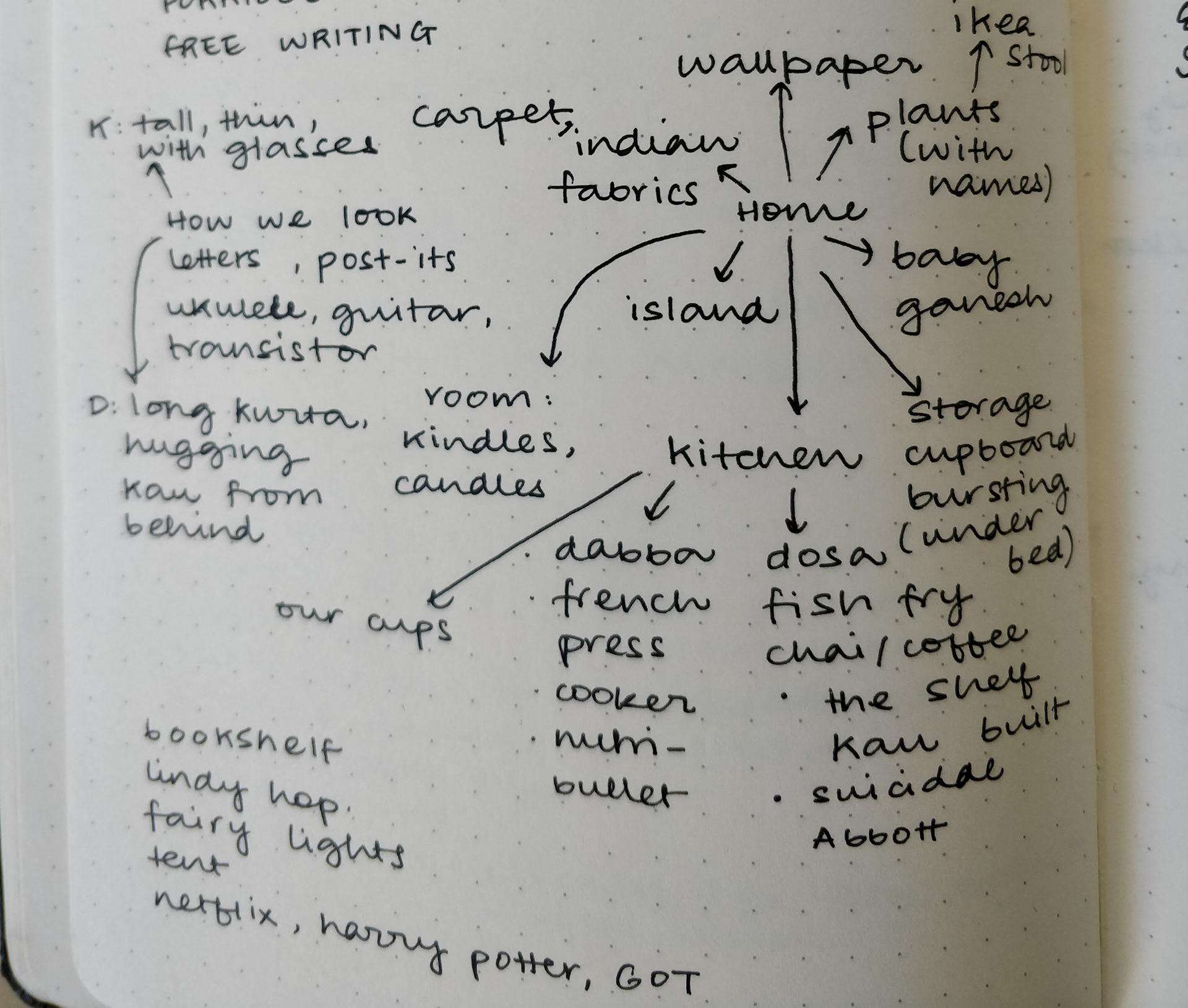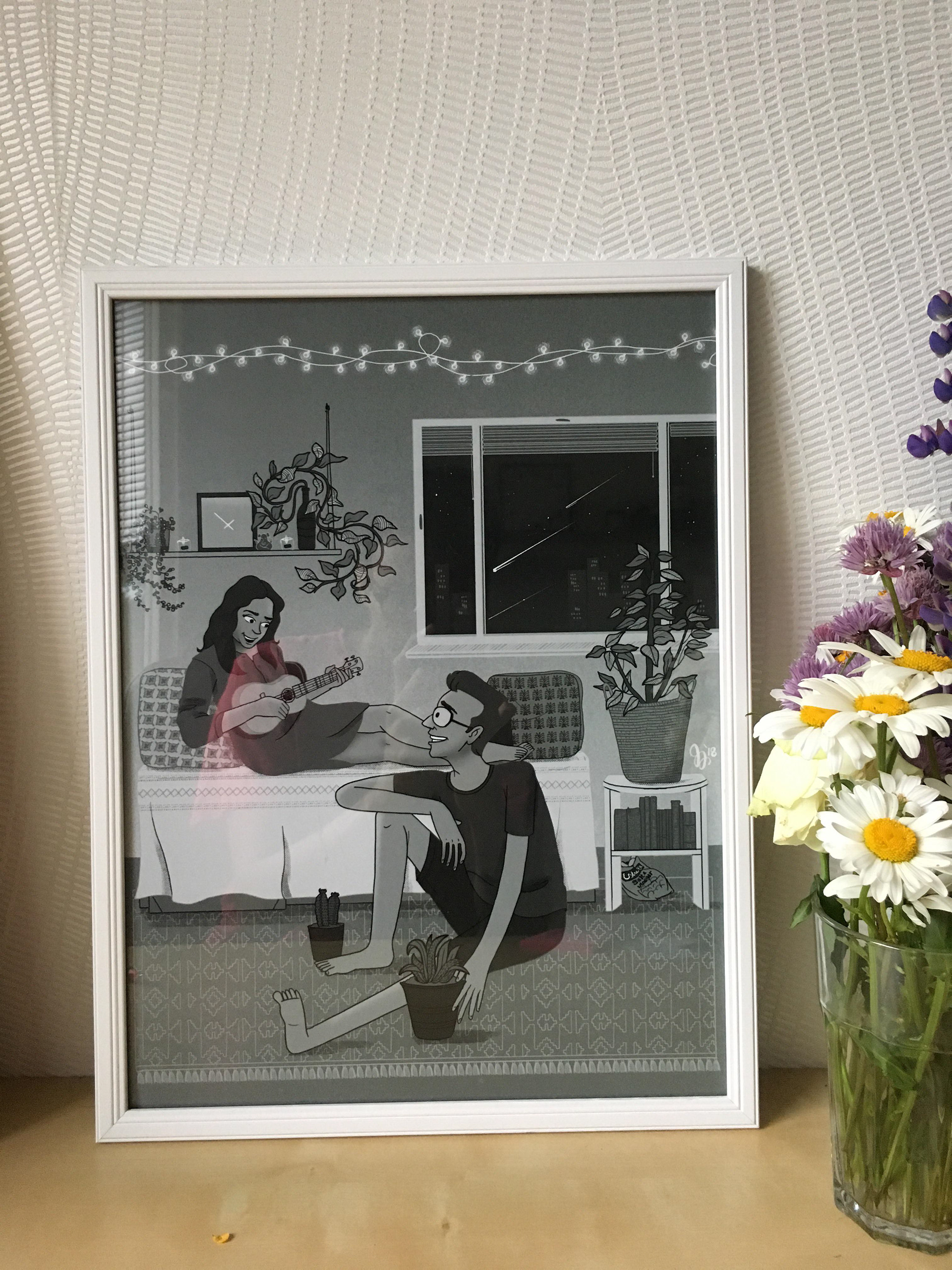 The client absolutely loved the portrait! They felt it captured their home perfectly and even if they move, this artwork is a sweet reminder of all the wonderful times they spent in this home.