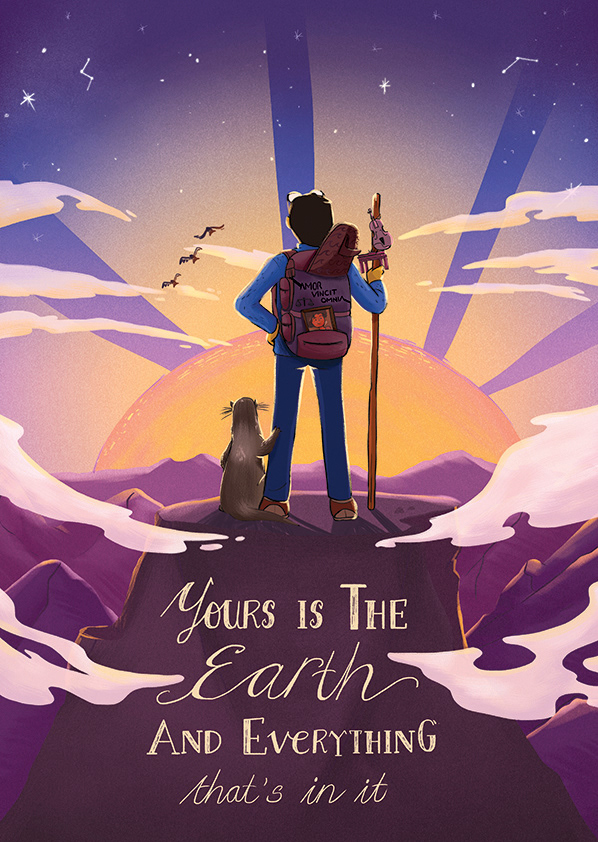 This was a custom artwork I was commissioned to make in Feb 2019.  The illustration features 
a line from the poem 
'If' by Rudyard Kipling.
It 
perfectly captures the spirit of the person for whom this was made and would also serve as a reminder for him to never to give up when things got tough. He is a lawyer by profession but also loves the outdoors, trekking and travel. 
The things that are important to him are represented in the illustration though, not in an obvious way, thereby allowing him to discover something new and special every time he looks at it.