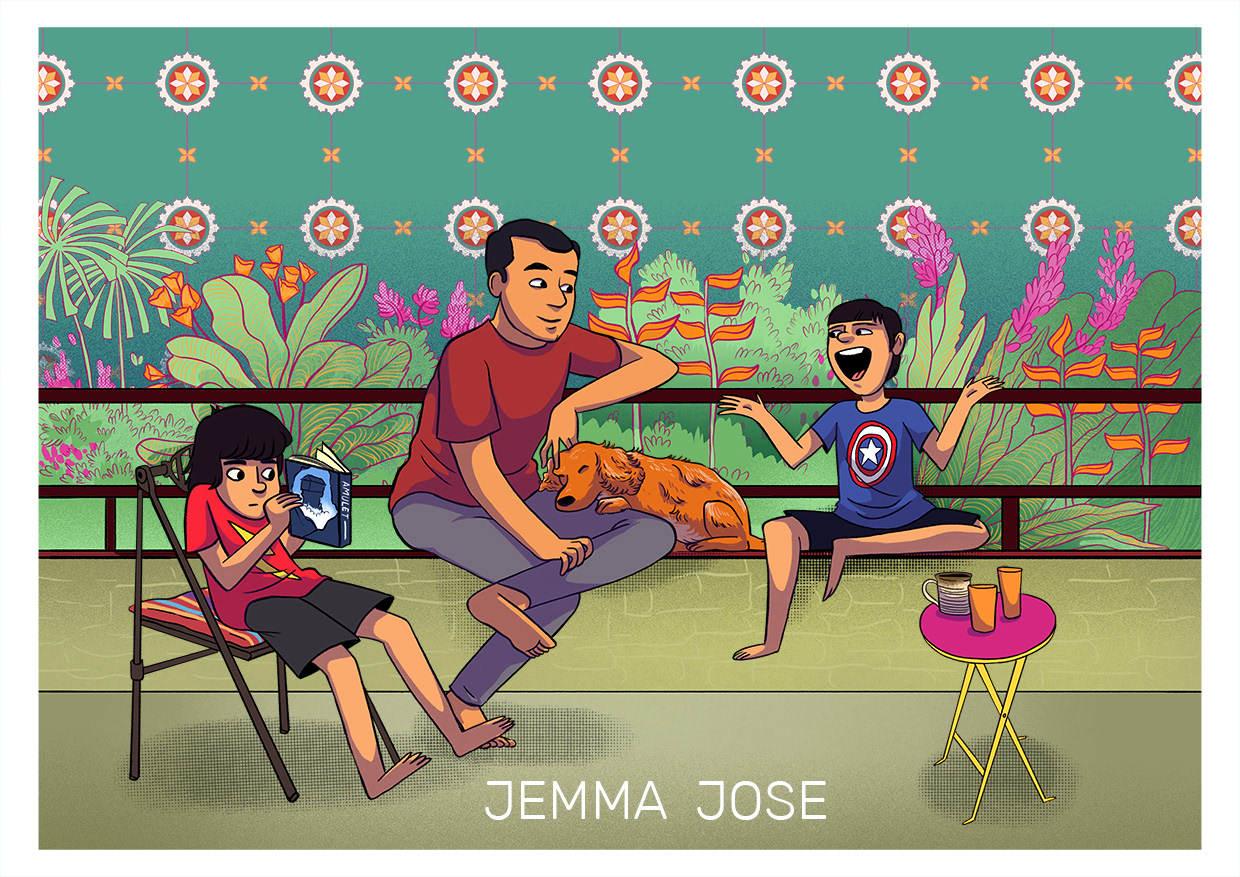 I was approached by the client to create a custom artwork for her husband's birthday, featuring him and his boys spending some quality time at home. The main feature is the gorgeous

Athangudi tile pattern

which gave 

a magical quality to the artwork when used as the backdrop. The original colours of the tiles also influenced the rest of the colour palette.
Here is a short step-step-step from rough sketch to final: